Jagged & Swirly Maze by Yonatan Frimer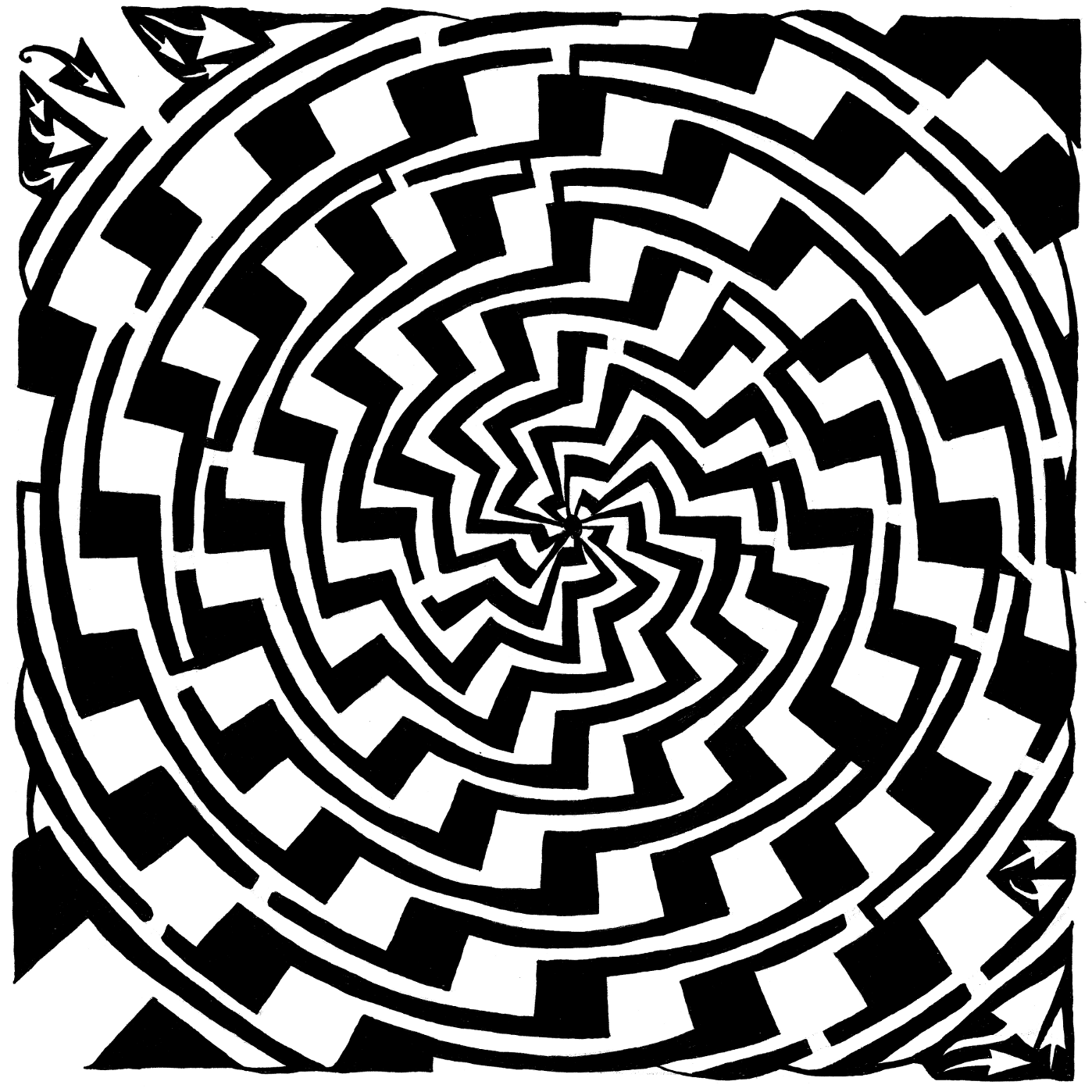 Maze of a jagged & swirly optical illusion pattern that is pretty trippy to look at because of it's psychedelic properties
Maze solution for the jagged swirl maze.
The viewer should consider looking and studying the maze for a prolonged few moments in order to better grasp the optical illusion within the maze pattern.
After said viewer (you) stare at the maze for a few long seconds, the image will begin to warp and begin to take shape in a very trippy and psychedelic fantastic manner. The center of the maze juts out from the center vanishing point in a jagged pattern that causes the viewer to imagine it swirling around. The maze is not animated and is completely static, however your eyes may think otherwise, a classical form of optical illusion that you may have seen before, but never as a maze.
To solve this maze, look for, and find the maze entrance and maze exit, which ought to be clearly marked by arrows, and then the path that connects those two (the entrance and exit of the maze). If you just can't seem to solve it or find the maze too frustrating, you can sneak a peak at the maze solution which you shall find under the maze itself, somewhere on this page.
Many elaborate-but-can't-share-here and special thanks to the
Maze art blog
for this incredible maze that they kindly provided to allows us to share it here with you.